I hate preparing for presentations lol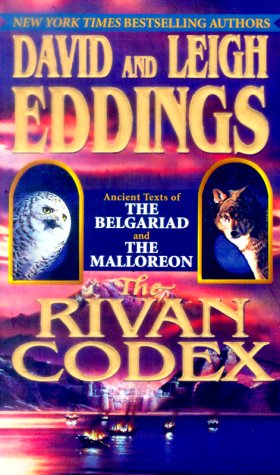 Im taking a break here from preparing for this presentation i have to give at the teachers training next week, i have to present on one of the techniques in the methodology which you can imagine i am thrilled about right? lol. Luckily the step i have been given is really just an alteration to the normal method so it wont take me too long to explain it and get it out of the way. I have already done the basic layout of my presentation and just have to go over to the school this afternoon and check out a couple of things and then use their computers to print it all off (Im not wasting my ink lol). It will only take about an hour or so to run it up on their machines and print it ready for wednesday. TTC - The most wonderful part of the semester....NOT!!!!!!!!
I have downloaded the Kazaa program and been using it to download books from the internet, yeah there are thousands of them floating around in cyber space and i got and read the new Harry Potter book in a single day lol. I have ben told that i dont read but absorb books, its not a bad book and reading it passes alot of time too. Seeing Harry throwing temper tantrums was quite funny lol. I am going to make sure that my students use this program to download books for them to read as i have mentioned alot of times before here that english books in brasil are really expensive and this would be a good way for them to get hold of the books without haveing some greedy store keeper ripping them all off. Maybe these guys should wake up and realise that charging over the top prices doesnt work anymore and they should change their failing business models for the modern world. Im sure that alot of my students who already struggle to pay their school fees as we live in a poor area will love knowing they can access these books and not have to pay stupid amounts of money just to improve or enjoy themselves. Its about time these greedy companies etc realised that just because a country is third world it doesnt mean exploit them for all they can get!!
See the new picture?, i have read all David Eddings books, they are fantasy and when i lived in england i read all these books as fast as they were written and published. I love the stories and the way then guys writes as well. I think there are about 17 books he has written now and i havent found one that i didnt like :-). If you guys get time and your into fantasy you should check him out, i think you will enjoy alot :-)
I have just been looking to see what new films are on at the cinema over the weekend, i cant go to see the new Steve Martin film as i am going to watch it next weekend with Eliane.. This weekend she is visiting her family. Hmmm the cinema says there is a new Jet Lee film, i might go and see that as he films are usually full of action. Theres a film with this terrible brasilian guy called Didi too, on the whole brasilian films are generally as bad as french films and yes seriously they are that bad lol. They have the same terrible people in them, boring and not the least bit funny and staring soap opera people (i cant being myself to use the word actors etc lol). Trust me if you will never see on then consider yourself lucky lol. I might just spend the day tomorrow window shopping or something like that,, i will decide later on :-)
I think this afternoon i will go and play at the Lanhouse as i havent had time to go there for a while now, ill just got for an hour i think as i can call into the school and get my stuff printed off at the same time. You wouldnt belive how much hassle it is sometimes to get them to print stuff for me too. Its alright for the secretaries to print off leaflets saying house for sale for their friends etc but to get things printed for my students or classes can really be a pain in the arse which them telling me they have to save paper and ink etc. After i tell them i will discuss printing with the directors though they soon change their minds as there is one rule for some and another for others.
Okay time for lunch and then im off to the Lanhouse and the market place to waste a couple of hours :-)